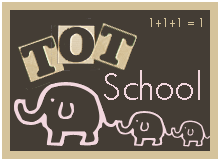 Little Bean is 47 months and Miss O is 32 months.
Little Bean experimented with sorting, stacking, and making patterns with these stacking pegs:
And played with the Melissa and Doug magnetic dress up puzzle:
Here he is sticking tongue depressors in a coffee cup. This is a bit of an easy activity for him, but for some reason he always goes back to this. Sometimes he'll count or spells words (with my help) as he puts the sticks in.
The Geo Boards have been really popular with Little Bean:
Here's Little Bean, playing a counting game I got from
here
:
And I caught him doing this counting game while I was folding laundry. We've had this for quite a while and he rarely chooses it. I was pleasantly surprised when I came in and saw this:
Here's Miss O, pin punching. They both did this multiple times this week.
And she experimented with the peg stacker as well (she didn't stick with this for long at all):
Playing dress up:
And playing dress up again, onlt this time it's felt:
And Miss O did the fill and spill too:
Her favorite: pretending to wash the dishes. Messy, but they both LOVE this.
Here they are checking out the buttons I just received from Craigslist. They spent at least 30 minutes just admiring the buttons, their textures and sizes, their shape and the way the felt in their hands. I intended for them to string, but quickly realized that they would much rather just enjoy the buttons for a while.
Playing memory match together with these Nemo cards grandma brought over:
Little Bean is "reading" to Miss O. One of their all-time favorite games is "library", where one of them pretends to be the librarian and runs a storytime for us all, complete with songs, stories and finger-plays!
So, that was our week! I love doing these Tot School posts; it's so fun to look back and see all that we've done in a week! Hop on over to Carisa's blog by clicking the button at the top of this post to see what others are doing with their little ones!