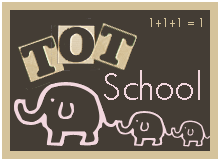 Miss O is 2 years and 10 months old.
This week in Tot School:

Daddy told the kids a felt bedtime story. They loved this!
A little Leap Frog Bingo:
Miss O worked with the Unifix cubes:
Miss O tried her hand at writing for the first time. She did pretty well, but I won't be letting her try this for a while--she was very demanding and grabby, and wouldn't allow me to give her any guidance at all:
Miss O did some pop beads. She had a lot of trouble snapping some of these together, so I was really proud of her when she worked at snapping them all together for about 15 minutes before becoming too frustrated:
She worked on the three part puzzles:
And did some letter stamping. Just another way to expose her to the alphabet:
Here she, Little Bean and my mom were making crowns:
She washed the placemats for me. She loves doing these kinds of chores, and often asks if she can help me clean something:
Miss O spent some time working with the lentil tray:
And worked on matching the letters in this foam puzzle:
She spent a LITTLE time with the Potato Heads. As much as I want to hang onto these, I think it might be time to move on. They never play with them. Should I wait until they are older, or has the window of fun for Potato Heads passed???
Miss O, Little Bean and I played this puppy matching game I printed from filefolderfun.com. I love that it uses real puppies, rather than cartoon. My husband says I should teach them the names of the puppies, but honestly, I don't know all the breeds pictured!