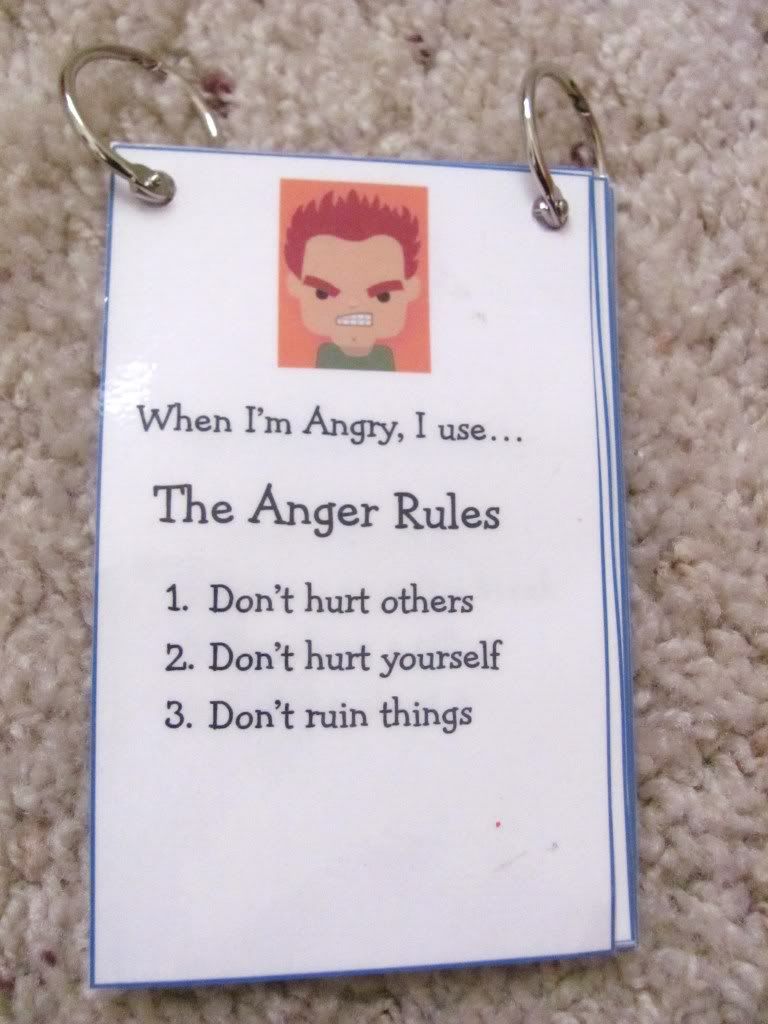 Update: I have had literally hundreds of requests for these cards!! When I made these, I made them for my son and shared the idea on my blog. Since the dawn of pinterest, these cards have gotten alot more attention than I had anticipated! And to tell the truth, I dont know whether these graphics are allowed to be shared. So, I have made a similar, better, version of these, and other related autism printables and am selling them in
my etsy shop
now. You can purchase them there, and you are free to use them with your children, or in your classrooms (though you may not resell them or share files with others). The best part is, I have permission from the graphic designers to use the graphics on these cards, so I know for sure that dispersing them is legal. Also, I am more than happy to take requests, so if you have an idea for a card or file you would like to use in your classroom or home, please DO contact me via
my etsy shop
!
Do you know what Power Cards are? Don't worry, before last November, I didn't either. Power Cards are often used with Autistic children, but I believe they can be helpful for all children. Power Cards are highly visual and they contain short blurbs or lists of information that will help a child in various situations that he may come across. We use homemade Power Cards with Little Bean. Do I know everything there is to know about them? No, probably not. But what I do know I used to put together some cards that have been pretty helpful for Little Bean.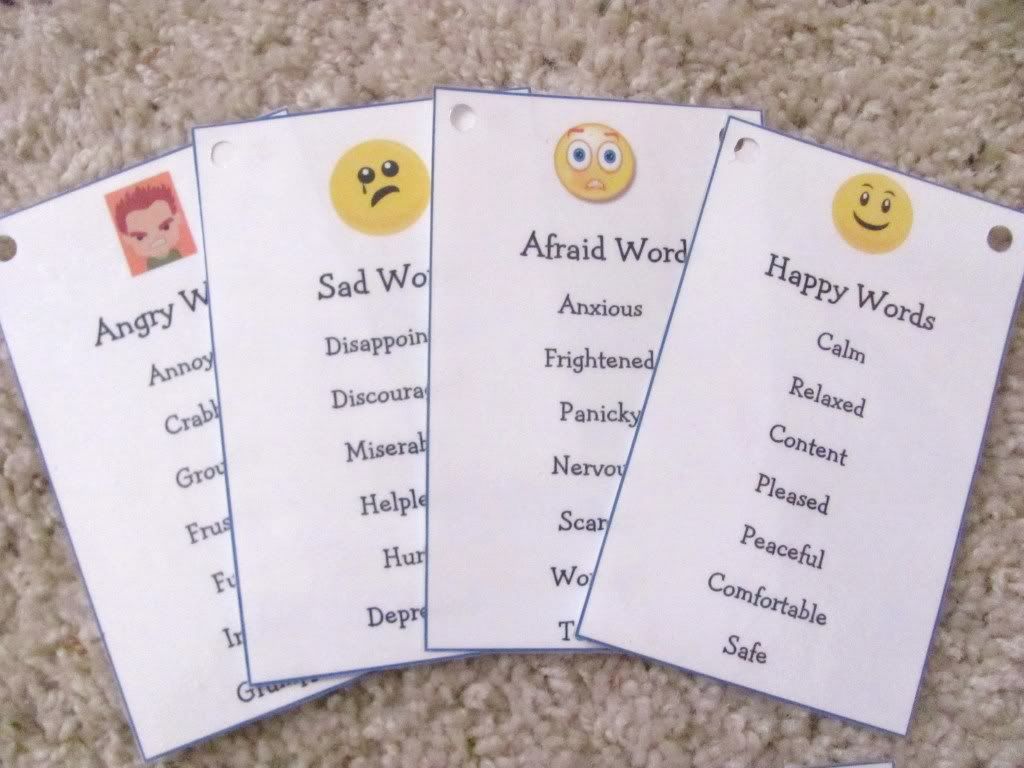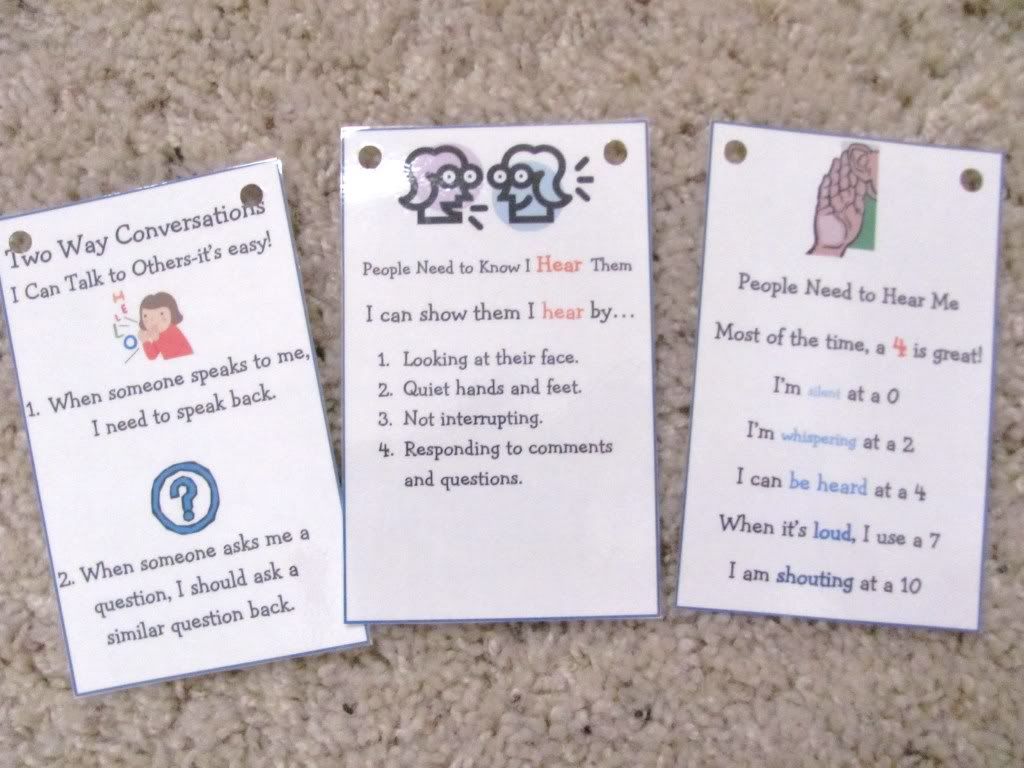 I used a program like MS Word to make his Power Cards. Then I used a laminator to make them sturdy. They are roughly pocket sized, good for small hands. I hole punched them and put them on a binder ring.
We use them in many ways. Sometimes Little Bean will review a particular card before an interaction with somone. He may review the anger-related ones before a difficult task, or when he is angry, he may review the ones on how to calm down. Power Cards are like mini-offices for social struggles. They are easy to make and are great for some children with Autism. Try them, you might like them!