A while back I was researching curriculum for next year and I really could not decide on a science that I liked. One of them I liked, but it was not Christian-based and had some mentions of evolution, another I liked but it was pricey. Eventually I just stopped looking. Then a package came in the mail for review: it was the Eagle's Wings
Considering God's Creation
student book and teacher's manual (with CD). I was glad to try it because I thought perhaps it would be a good fit for our family for science next year.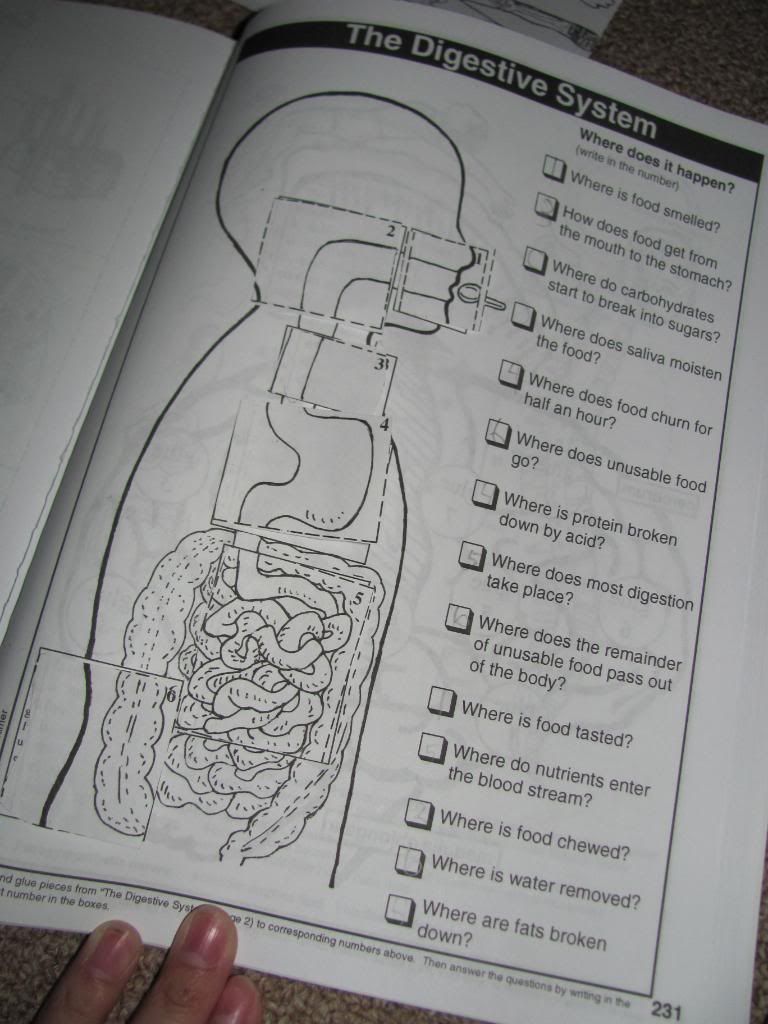 Upon opening the student book, I was immediately impressed. The work pages are all very unique and interactive, with lots of information and things to cut, paste and flip open and closed. The workbook itself looked great, so I anticipated that the teacher's guide would be the same. The teacher's guide has alot of information, there's no denying that. The authors took time to go into a lot of detail on each unit (including units like weather, the plant kingdom, the animal kingdom, animal anatomy and physiology, and man). Because Considering God's Creation is a multi-level curriculum that is made for children in 2nd through 7th, the teacher's manual breaks information down in ways that are simple all the way to more complex and detailed explanations for older students. It's a curriculum meant to be enjoyed at home across the grade levels. There is also an accompanying CD with songs that are menat to support the learning. I'll be honest, the CD is not well done. We didn't use it at all once we listened to it at first. But the curriculum is fine without it.
We decided to do the unit on man, even though that is the last unit in the book, it doesn't matter because the information can be done out of order. We used pages from the workbook to make a 3 foot high skeleton, and then learned the names of many bones. We then did some work with the digestive system, again using pages from the workbook to glue to our skeleton, as well as other pages that aided the kids in learning the basics of what happens in digestion.

The kids really love anything hands-on related to science, and they loved these lessons. I like them because they are pretty open and go, except for a bit of cutting that I had to do ahead of time. I also like that I can do most of the activities without purchasing all kinds of special science products. We combined these books with our Magic School Bus science kit on the human body and they complimented each other nicely, but this could be a stand alone curriculum as well. This curriculum is only $29.95, and is well worth it.

If you are interested in Considering God's Creation, check out their sample pages here. See what my crewmates are saying here.

Note: I received this product free of charge in exchange for my honest review.